This Easter I give you my heart...
But the very next day don't give it away! ...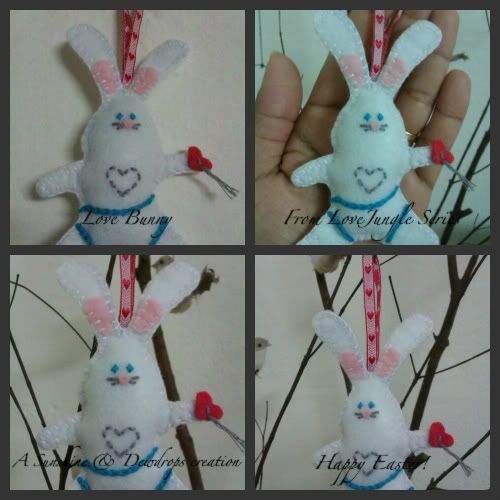 This cute little white Easter Bunny is here to give his heart to you...quite literally! :)
Hang him in your room, carry him along (attach to purse/bag) or simply gift him to someone you love!
Makes a nice gift for any occasion...
Handmade in Felt.