This was way back in the year 2008. I made a few paintings for my office's boardroom...
Three of them - all in acrylic on wood.
The theme was 'Emotions'...
Listed here are two of them... am yet to find the image for 3rd one... (Grrrrrr....sometimes am too organized to save in distinct & separate folders!... will soon find... persistence!)
But let me say something about the two I have ...
This was depicts 'Love' - Orange(ish) red to depict the depth of this lovely emotion. I loved making this because it was my first attempt at using acrylic on a huge wooden plank piece. Yes, this ain't a canvas. Who says art needs a specific medium? :)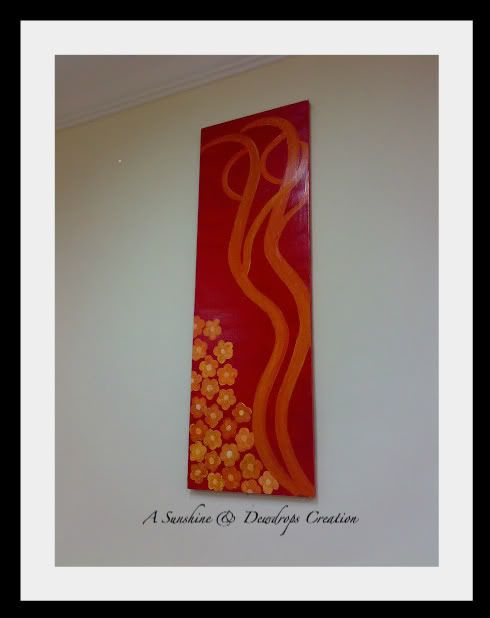 This one was 'Happiness' - Green base to depict the feeling of contentment and fulfillment one feels when they're happy. The various layers show the waves of happiness that our heart experiences during such times.
Need to find the third one - Its my favorite - Harmony...
Till then watch this space! :)